BRIEFCASE BLUES® has always been the first-ever FULL-SIZED tribute band to the characters of "'Joliet' Jake Blues" and "Elwood Blues" as seen on Saturday Night Live

. Backed by an eight-piece band (rhythm section and four-piece horn section),

BRIEFCASE BLUES

consistently delivers a high-energy, knockout show for audiences of all types - true to the original act.

Wherever the band appears - ANYWHERE - BRIEFCASE BLUES boasts a world-class lineage of first-rate musicians.

2018 UPDATE: In the past two years has been graced with agreements from original Blues Brothers Band members - Tom "Bones" Malone on trombone and Murphy Dunne on piano (both featured in the 1980 "Blues Brothers" movie) - to perform with the show wherever scheduling allows ... call and inquire!

A headliner act in its own right,

BRIEFCASE BLUES

appearances have included billings alongside WAR, The Young Rascals, Kool & The Gang, Joe Walsh, Foghat, Spencer Davis, Jefferson Starship (to name a few), and comedians Dennis Miller, Cheech & Chong, SINBAD and many others.
---
Want more information? Click on "enthusiastic Elwood" below!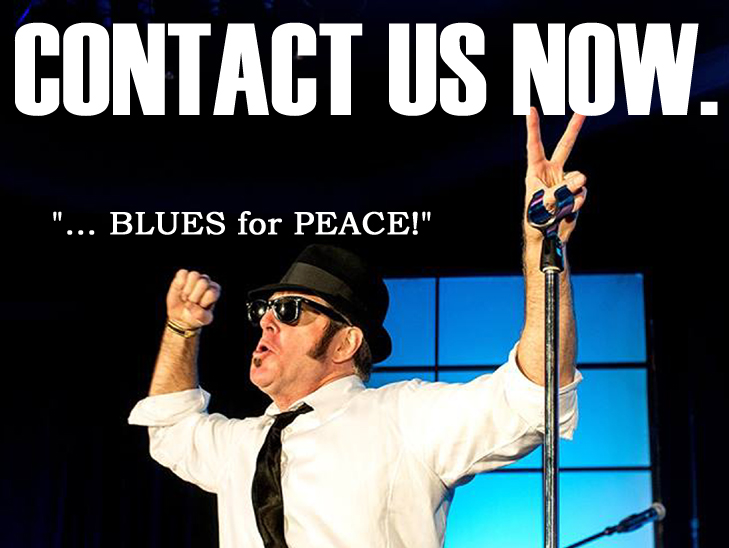 ---
VIDEO AND Photo Credits: Nancy Johnson, Joe Parma, Dean Williams, Mike Berns, Patrick Caster, Joshua King, Daniel Driensky, John E. Klare, Jr., Ryan Theriot, Ryan Javier, John Strange, Mark Bearden, Miracle Bennett, Jon Hohman, Christian Thornton and Jeff Smith.
Web Design: Russell Sebastian
Web Updates: MBE Productions
Last Updated: 29 October, 2018