BRIEFCASE BLUES has been the only tribute to "Jake and Elwood" that has been in existence since 1983. A full-on show that interacts with the audience has been the "stock-in-trade" for Briefcase Blues here in the U.S. as well as overseas – performing the same great music for which the original band was known. Backed by a four-piece rhythm section and four-piece horn section, BRIEFCASE BLUES consistently delivers a high-energy, knockout show for audiences of all types - true to the original act.

Wherever the band appears, BRIEFCASE BLUES has been honored to work with a world-class line-up of first-rate musicians. When people go to see one of the band's shows, they will be treated to an audience-interactive performance with a big sound - an entertaining showband that has been the ORIGINAL live tribute to the "brothers in the blues" for over three decades.


BRIEFCASE BLUES - it's an EXPERIENCE!
---
For more information, click on "enthusiastic Elwood" below!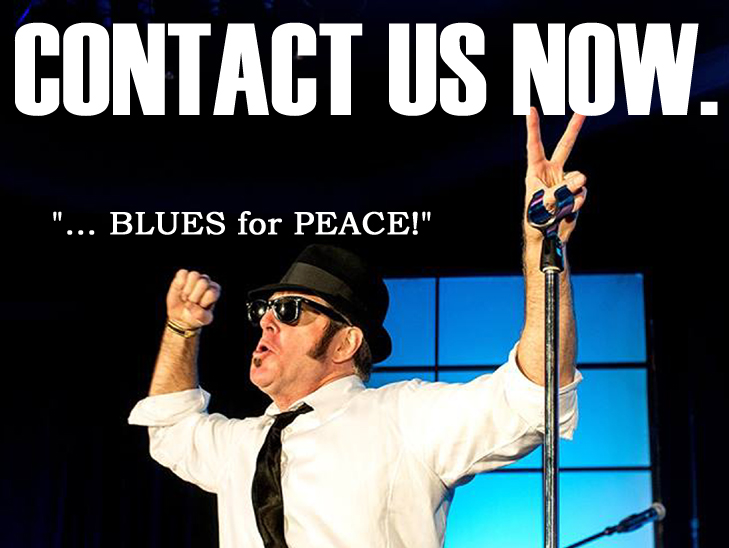 ---
VIDEO and PHOTO CREDITS: Nancy Johnson, Joe Parma, Dean Williams, Mike Berns, Patrick Caster, Joshua King, Daniel Driensky, John E. Klare, Jr., Ryan Theriot, Ryan Javier, John Strange, Mark Bearden, Miracle Bennett, Jon Hohman, Christian Thornton and Jeff Smith.
Web Design: Russell Sebastian
Web Updates: MBE Productions
Last Updated: 22 January, 2019